18th Anuga FoodTec India - India's Global Gateway to Cutting-Edge Technology for the food & Beverage Industry
ANUTEC - International FoodTec India, a pioneering force in the food and beverage processing industry, proudly announces its rebranding as Anuga FoodTec India. This transformation marks a significant milestone in our journey of innovation, excellence, and global recognition.
As we step into this new chapter, we invite you to join us at Anuga FoodTec India. We remain dedicated to shaping the future of the food and beverage processing and packaging industry, and we are excited to have you embark on this transformative journey with us. Witness first-hand the synergy of expertise, the exchange of ideas, and the unveiling of ground-breaking solutions – all encapsulated within the new identity of Anuga FoodTec India. Together, let's redefine the horizons of food technology innovation.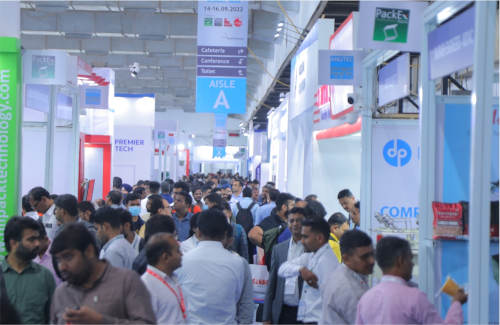 Exhibit at Anuga FoodTec India
Meet high-quality retailers, importers, and other buyers and key decision-makers in the food and beverage industry from across the globe.
Our Industry Trade Fairs "FoodTec"