Intralogistics, Handling & Storage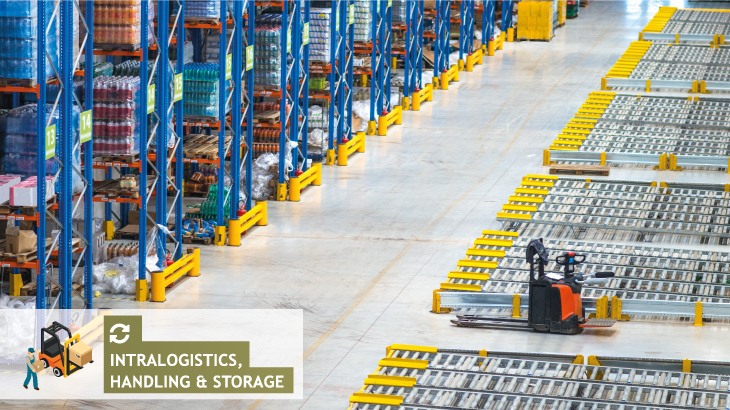 Food logistics refers to the process of managing and transporting food products to different locations. It involves all aspects of the supply chain, including sourcing, procurement, transportation, storage, and delivery. The primary objective of food logistics is to ensure that food products are transported safely, efficiently, and on time in order to meet the consumer demand.
Overview of the market :
The global food logistics market size reached USD 106 bn in 2022. It is expected to reach USD 167.1 bn by 2028, exhibiting a CAGR of 8.22% during 2023-2028.
The global food and beverage Cold Chain Logistics Market is forecast to grow by D85158.51 mn, decelerating at a CAGR of 10.47% during 2022-2027.
Sources :
https://www.imarcgroup.com/food-logistics- market#:~:text=The%20global%20food%20logistics%20market,8.22%25%20during%20202 3%2D2028.
https://www.globenewswire.com/news-release/2023/01/09/2584956/0/en/The-Global-Food- and-Beverage-Cold-Chain-Logistics-Market-is-forecast-to-grow-by-85158-51-mn-during- 2022-2027-decelerating-at-a-CAGR-of-10-47-during-the-forecast-period.html