Material & Packaging Technology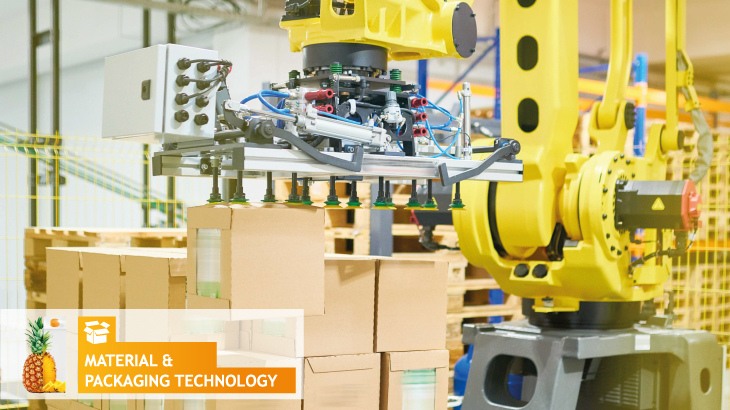 With the rise in demand for processed foods and urbanization, food packaging has become an integral part of the modern food industry. This has led to sales of packed food raising the graph, making very few foods sold unpacked. The reason is simple. An appropriately packed product is saved from pathogenic attacks and wastage and lasts longer with its desired qualities intact. It also encloses food to protect it from contamination from physical, chemical, and biological sources or tampering.
The Indian packaging industry has made a mark with its exports that comprise flattened cans, printed sheets and components, crown cork, lug caps, plastic film laminates, craft paper, paper board and packaging machinery, while the imports include tinplate, coating and lining compounds and others. In India, the fastest growing packaging segments are laminates and flexible packaging, especially PET and woven sacks.
Overview of the market :
The global packaging machinery market is expected to reach USD 56.7 bn by 2027, growing at CAGR 4.1% from 2022 to 2027.
The Indian packaging market is expected to reach USD 204.81 bn by 2025, registering a CAGR of 26.7% during the period of 2020-2025.
Current trends & innovations are being introduced in the Indian market, such as Usage of UV protected films, color-changing films, and holographic films to reduce the chance of adulteration of their products.
Sources :
http://piai.org/packaging-sector.php
https://www.marketsandmarkets.com/Market-Reports/packaging-machinery-market- 173676246.html