Anuga FoodTec India 2022
Ensuring food safety through sustainable packaging solutions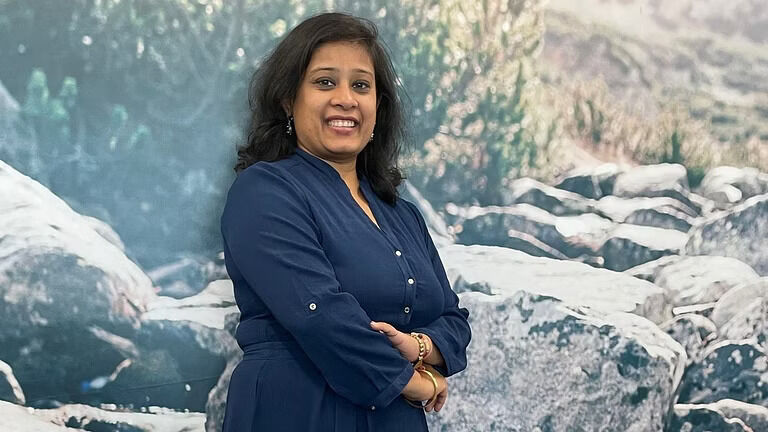 Juhi Gupta, director - Sustainability, Tetra Pak South Asia Photo - Tetra Pak
Author - Juhi Gupta
The mutual goal of sustainability and food safety is to ensure the safety and health of consumers today and tomorrow. When the food industry uses sustainable practices with food safety measures, it ensures no adverse environmental impact while protecting public health. Moreover, the Sustainability Development Goals (SDGs) laid out by the United Nations are directly and indirectly linked to food safety, which is vital for the growing world population.
The food supply chain is prone to risks of safety and sustainability. Unsafe food is often recalled, leading to food waste generation. A major portion of this waste ends up in landfills, while only a little is composted or recycled. These factors make sustainability an important component of food safety. Hence, all stakeholders at each supply chain step must improve food safety and sustainability.
Speaking on sustainability in the food industry, Juhi Gupta, director, sustainability, Tetra Pak South Asia, added, "Sustainability in the food industry is aimed at providing safe and secure food to customers– and to do so responsibly. This includes building a package made primarily from responsibly sourced renewable or recyclable materials and contributes to a low carbon economy. The growing demand for safe, nutritious food in an ecosystem with scarce raw materials has made it imperative to build sustainable packaging solutions."
Continuous innovation for better solutions
According to Gupta, through constant innovation, companies can offer solutions that are both consumer-friendly and easier on the planet. She added, "Along with innovation, conscious consumption is another important aspect of sustainability. Every time a consumer picks up a food or beverage package, they have the choice to buy a package made from fossil-fuel-based materials or a paper-based one. Even when buying a paper product, you can look for an FSC (Forest Stewardship Council certification) logo to ensure that the paper was responsibly sourced, and there are many more such ways to play an active role."
Sustainability is the need of the hour
Consumers are well aware that sustainability is the need of the hour. However, sustainability efforts come with their own set of challenges. Gupta explained, "Our carton packages, for example, are based primarily on paperboard, a renewable resource. These cartons are also recyclable and increasingly being recycled in India, leveraging the collection and recycling ecosystem we have developed over the past 18 years. That said, collection and recycling is a collective mission where consumers also have a critical role. For example, India's biggest hurdle in inefficient waste management is the lack of segregation at source. This is up to each of us because if recyclable waste needs to be recycled, it must first be recovered from mixed waste. The recycling value chain is only as strong as its weakest link."
Protecting the food, people, and planet
To fulfill its commitment to protecting the food, people, and planet, Tetra Pak focuses on four areas: acting for nature, acting for climate, acting for people/communities, and driving circular solutions. Gupta elaborated, "As a company and in line with the Paris accord, we have set a target to be Net Zero on GHG emissions in our operations by 2030; and by 2030, we should have reduced emissions by 46% over 2019; and our ambition is to be Net Zero across the entire value chain by 2050."
Tetra Pak acts to mitigate climate change by decarbonizing its operations, products, and value chain. She added, "We have several impactful initiatives underway for nature such as responsible sourcing practices, strategic partnerships to conserve and restore biodiversity, mitigate and adapt to climate change and contribute to global water resilience."
In terms of circular solutions, Tetra Pak designs recyclable liquid food packaging using recyclable and renewable materials and expands collection and recycling to keep materials in use and out of landfills.
The food industry must work on food safety and sustainability to fulfill its individual goals. Supply chains need to be safer and more efficient while handling the products and creating minimal waste. Policies and regulations that push companies to adopt sustainable practices will go a long way in attaining food safety and SDGs. The good news is that the wheels of change are rolling. Around the world, food regulations are moving on sustainability issues and food companies are actively committing to improving the sustainability of their packaging. The future generation deserves a safer and better planet; sustainably packed food will ensure this.
Click HERE to subscribe to our FREE Weekly Newsletter