Anuga FoodTec India 2022
Tracing food from farm to fork- Food safety and traceability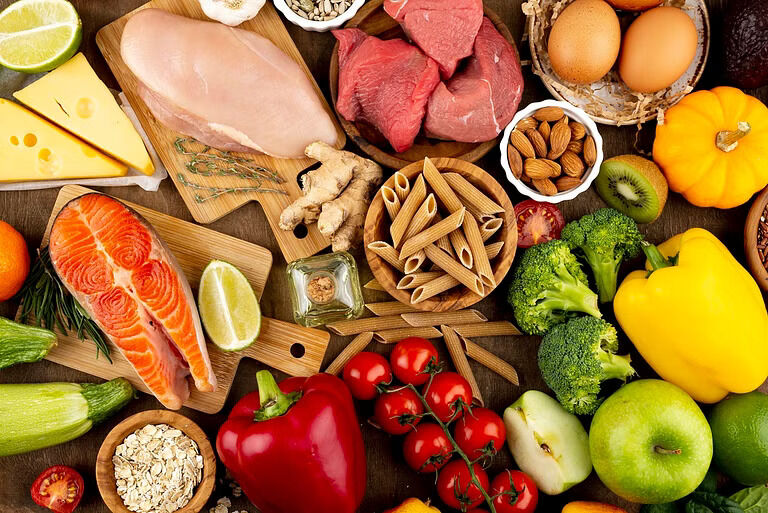 Photo - Freepik
Author - Insha Naureen

The evolution of the food industry in modern times cannot be overlooked. It is faster, more efficient, and more in sync with the latest regulations and technological advancements. However, the food industry is dynamic and issues can arise at any stage of the production process. These need to be resolved before they reach the end consumer. New digital technologies can help manufacturers predict and prevent food safety issues and respond to them if they do occur. This is where food safety and traceability come into the picture.
Food traceability allows manufacturers to follow the movement of a product and its ingredients through all steps in the supply chain. Traceability also involves keeping records of documents and linking the production, processing, and distribution chain of the products and ingredients being traced. A globally unique identifier should be used to identify any product that needs to be traced forward to backward in the supply chain.
A food traceability system should be developed keeping in mind some objectives-
Ability to support food safety and/or quality
Ability to determine the history or origin of the product
Ability to verify specific information about the product
Transmission of information to the stakeholders and consumers
Compliance with the local, regional, national, or international regulations
How traceability impacts food safety
Traceability is an essential tool in ensuring food safety. It can help locate any product anywhere in the food chain. For instance, when a case of contamination or foodborne illness occurs, tracing the product helps the government, manufacturers, and sellers to find the source and location of the contamination. This allows quick recall or withdrawal of the products to prevent further incidents of diseases.
Two types of movement come under traceability- tracking and tracing. Tracking refers to the ability to identify the final location of a product in the food chain. It also involves following the journey of a particular unit and batch from manufacturing till it is sold or consumed. Tracing, on the other hand, involves creating the history of the product in the food chain and finding its origin point. This helps manufacturers find out the location of the nonconformity to ensure food safety.
A few benefits associated with traceability are that it
Identifies the cause of issues for low quality and ensures quality
Allows quick and targeted withdrawals and recalls for consumer safety
Helps follow regulation requirements
Enhances marketing and brand image
Operational and supply chain efficiency
Allows transparency to gain consumer trust
The role of the equipment
Equipment like check weighers and metal detectors, helps manufacturers enhance their food safety and quality checks.
Checkweighers-
A check weigher measures and inspects the product and if used correctly, helps companies comply better with industry standards, get a higher output quality, and increased productivity. It compares the product's weight against the set limits specified by the company, which makes it useful for the food industry, where nutritional and packaging rules require the product to fall under a specific weight limit. They come in two varieties, Static check weighers and Dynamic check weighers.
Checkweighers help ensure food safety, hence preventing foodborne diseases. Installing a check weigher in the production premises offers the following advantages.
Ensure consistency- Every product's weight is checked, ensuring that they fall under the tolerance limits. This ensures uniformity across batches.
Ensure quality- The quality is kept in check by weighing the products and their ingredients.
Meet industry safety standards- Checkweighing helps meet crucial compliance and safety standards as it acts as a form of inspection. It prevents product recalls, reputation damage, and legal action risks.
Productivity enhancement- Automatic weighing helps companies keep a check on their products to meet set limits without delays in the production process. Features like advanced speed help speed up production activities.
Value for money- Checkweighers give a good return on investment by improving quality, enhancing productivity, reducing costs, faster turnaround times, reducing waste, and increasing customer satisfaction. They are also long-lasting if maintained well.
Metal detectors-
A large amount of metal is used during food processing in the form of machinery, equipment, and containers. Metal detectors help to identify and separate metal contaminants in products in the food processing industry. Their main aim is to ensure the safety of packaged, unpacked, or bulk products because even with extreme precautions, metal particles can enter the food line during production or packaging. Manufacturers must eliminate these metal pieces to protect their brand value and comply with regulations.
Some types of metal detectors used are-
Search heads- These are mounted on top of conveyors and automatically reject contaminated items.
Pipelines for pumped products- These are used for pumped liquids and can detect all kinds of metal and remove them from the process flow.
Conveyor-based Systems- They can blend into the existing production lines and provide easy handling.
Vertical Fall/Gravity Feed- These are used for free-falling products like powders and have sensors to detect small contaminants.
Metal detectors are used in HACCP (Hazard Analysis Critical Control Points) programs to help comply with food safety standards such as GFSI (Global Food Safety Initiative), BRCGS (Brand Reputation Compliance Global Standards), IFS (International Featured Standard), retailers' code of practice, legislation, and industry guidance.
Enhancing the food traceability system's effectiveness
To improve the food traceability system, developing regulations and guidance is not an easy task. This is because the global food system is complex. Standardized and harmonized requirements are needed for all the food sectors. Specialized rules for all types of food, including exceptions for some foods are needed. This would allow regulators to resolve outbreak investigations and emergencies with greater efficiency. However, industry partners require flexibility to adapt to traceability requirements for business operations. Today, the food industry is facing the challenge of a gap between regulatory requirements and the plausibility of industry execution. Regulatory bodies and industries are coming up with initiatives to overcome this challenge. Most of these initiatives for developing guidance documents focus on their food-product categories.
Food traceability is imperative for food safety. Instances of intentional contamination such as food fraud and food terrorism deter the goal of ensuring safe food for everyone. Food traceability can play a big role in containing these widespread food safety incidents by tracking and tracing products throughout the supply chain. An improved traceability framework will help make the dream of safe food for all a reality.
Click HERE to subscribe to our FREE Weekly Newsletter