Anuga FoodTec India 2022
What's the latest word on the street?
New trends in the food packaging industry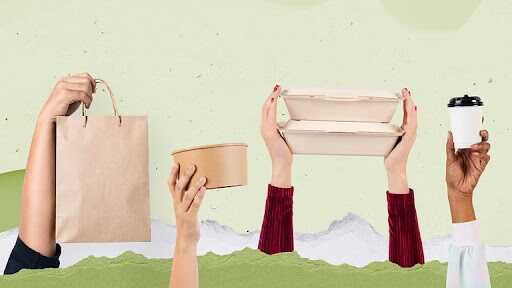 Photo - rawpixel.com on Freepik
Author - Vini Sharma
With the rise in demand for processed foods and urbanization, food packaging has become an integral part of the modern food industry. This has led to sales of packed food raising the graph, making very few foods sold unpacked. The reason is simple. An appropriately packed product is saved from pathogenic attacks and wastage and lasts longer with its desired qualities intact. It also encloses food to protect it from contamination from physical, chemical, and biological sources or tampering.
However, despite the utility of packaging, it is often regarded as a wasteful practice and deemed harmful to the environment. According to estimates, 18 billion pounds of plastic make its way into the ocean every year. Reportedly, a floating plastic patch roughly the size of Texas exists in the Pacific Ocean. This is where the concept of sustainability comes into the picture. It is not just a packaging design trend; it's a global trend. In efforts to create a more sustainable future, people are taking measures to be environmentally conscious. This paves the path for more sustainable and innovative packaging solutions to address food waste and loss reduction by preserving food quality and food safety issues by preventing food-borne diseases and food chemical contamination.
The single-use plastic ban in July 2022 in India has urged the food packaging industry to look for alternatives to plastic and turn to innovative solutions. As a result, the country has witnessed a jump in manufacturing paper bags, cutlery, and straws, which is commendable. Post the plastic ban, paper packaging can emerge as an eco-friendly way to pack our foods.
Packaging design plays a vital role in influencing the buying decision of Indian customers. Brands use it to stand out from competitors. Some of the other vital reasons for emphasizing packaging are:
The brand's packaging is the first thing seen by the consumer and is an effective marketing tool. Hence, making a memorable first impression can enhance brand awareness and recognition in the market.
Sustainability is a quick surpass for current packaging design trends. The environmentally conscious shift of consumers helps sustainable packaging materials keep up with the times and save some PR points.
Every color conveys a different message. Choosing the right colors while designing packaging can significantly impact whether the consumer picks up the product or not.
Creative packaging design is vital for a memorable unboxing experience. The more creativity is put into curating packaging designs, the more opportunities the brand has to attract the audience.
New trends in the packaging industry
Packaging designs for foods are an ever-evolving trend that depends on consumer tastes, the latest technology, and the specific requirements of the packed product. Let's discuss how 2023 looks for the packaging industry:
Vocal for Local – As prime minister Narendra Modi mentioned, India must opt for local options rather than going after renowned brands. Many local brands have followed this methodology for their packaging, such as localized illustration, artwork, and texture designs for their packaging. Localized packaging designs would also help directly correlate with the product's origin.
Sustainable packaging materials - The move toward sustainability has created a massive anti-plastic movement worldwide. Brands are swapping plastic for paper, metal, glass, cloth, wood, and pulp, all considered eco-friendly. Other biodegradable materials that can be used include agricultural residues like bagasse, rice straw, wheat straw, bioplastics, and areca palm, among others.
Natural, earthy colors - Although widely used in the organic food market, earthy colors perfectly fit the current sustainability trend. Taking the eco-trend further, brands use colors like low-saturated browns, blues, and greens to show the brand's dedication to the Earth.
Informative packaging - Post the pandemic, consumers care more about what they purchase and the food ingredients used. Packaging of products is more than just information loaded with the ingredient and nutrient list. Highlighting the product's benefits, sources, brand story, authentication, certification, nutritional value, warnings, and much more, can help the brand stir up better customer engagement.
Minimalistic packaging - Minimalist designs appeal to the eye and portray the brand as transparent and honest with consumers. It also makes the products appear organized and refined, highlighting only the top benefits that make them distinct.
Interactive packaging – This is the future of brand packaging designs. With augmented reality, virtual reality, and QR codes, companies can transform packaging designs to a new level. Adding interactive components to the packaging is a way to attract consumers. For example, adding QR codes packaging design that directs consumers to similar other products or even discount coupons.
Maximalist designs - "The more, the better" is what some companies believe. They adorn their packaging with bright colors, flourishes, frills, and clashing patterns that attract consumers. These products shine above the rest in categories where minimalism is abundant.
Personalized packaging - The feeling that a particular product was made especially for the consumer creates a deep-rooted reason for buying it. Advanced customization technology to curate packaging specially targeted toward consumers or a problem can change the game for a product.
Packaging design trends change every season. Whereas the previous years were about clashing colors and bold geometric designs, the next revolved around following color palettes and minimalism. Ideally, brands stay in touch with the changing packaging design trends to maintain relevance in the market. Be it sustainability, minimalism, maximalism, or bold, keeping customers as the top priority while incorporating these popular trends in the packaging designs have the potential to maximize conversions this year
Click HERE to subscribe to our FREE Weekly Newsletter